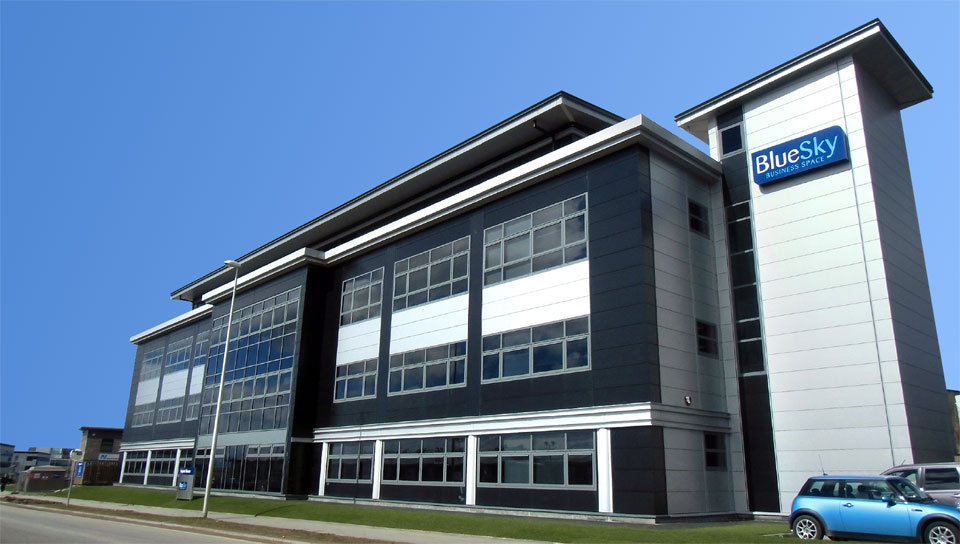 BlueSky Business Space to Move to New Westhill Premises
11th of March 2013 is the big day! BlueSky's state-of-the art new offices in Westhill will be open for business.
We are pleased to say that all of our tenants in the current Westhill building will be moving with us to the new building (a few hundred metres along the road) and we have plenty room for more people!
Construction began on the 18th of June 2012 and the build has progressed nicely. The new building is twice the size of the current building and has a modern, contemporary, professional design. We have some exciting new technologies throughout the offices including touch-screen TVs for signing in and out of the building and remote access door control facilities.
There is also a much bigger canteen with some funky design elements, and a selection of hot and cold drinks and snacks. Our meeting rooms will come fully set up with the latest video conferencing technology, and our broadband and telephony services will be the best in the business!
This week, we are busy painting walls and forming car parking spaces. Next week, some of our cool feature lighting will arrive and also the carpets. Watch this space for more news as we get closer to revealing our exciting new building.
---
< Back to News & Press