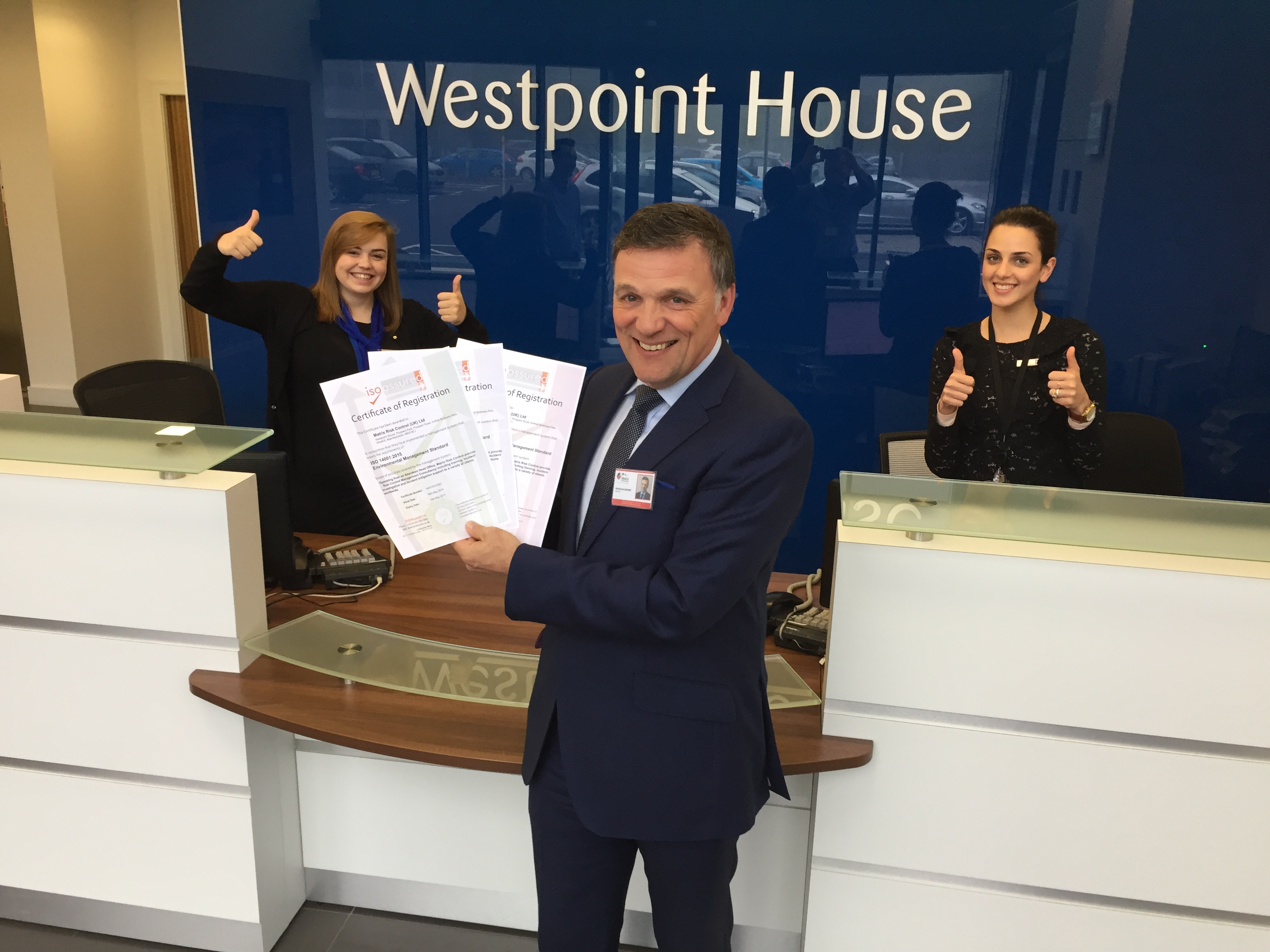 A big "thumbs up" for Matrix Risk Control
One of BlueSky Business Space's tenants, Matrix Risk Control are celebrating this week after attaining HSEQ certificates.
Receiving ISO certification for three areas, namely Quality Management, Environmental and Health and Safety systems, Matrix Risk Control have credited BlueSky Business Space for supporting them during this process.
Matrix Director Mhorvan Sherrett comments, "We are delighted to attain these recognised standards reflecting our commitment to these three equally important areas. Finding office space that promoted the same HSE and quality standards as Matrix was important to the company. BlueSky Business Space provide quality support and facilities that stringently meet our business requirements which are reflected within the ISO standards and help us to operate efficiently and effectively. Given this we thought it only fair to celebrate the award with them"
Operating as a local company, BlueSky Business Space have the flexibility and time to focus on what is important – our customers.
General Manager Angela Ritchie comments, "At BlueSky we work hard to ensure that the service we provide is at the highest standard possible. Whether this is through the quality of the building or the support from our staff, at BlueSky we make sure we go the extra mile."
Well done Team Westpoint!
To find out more about Matrix Risk Control, visit: http://www.matrixriskcontrol.com/
---
< Back to News & Press