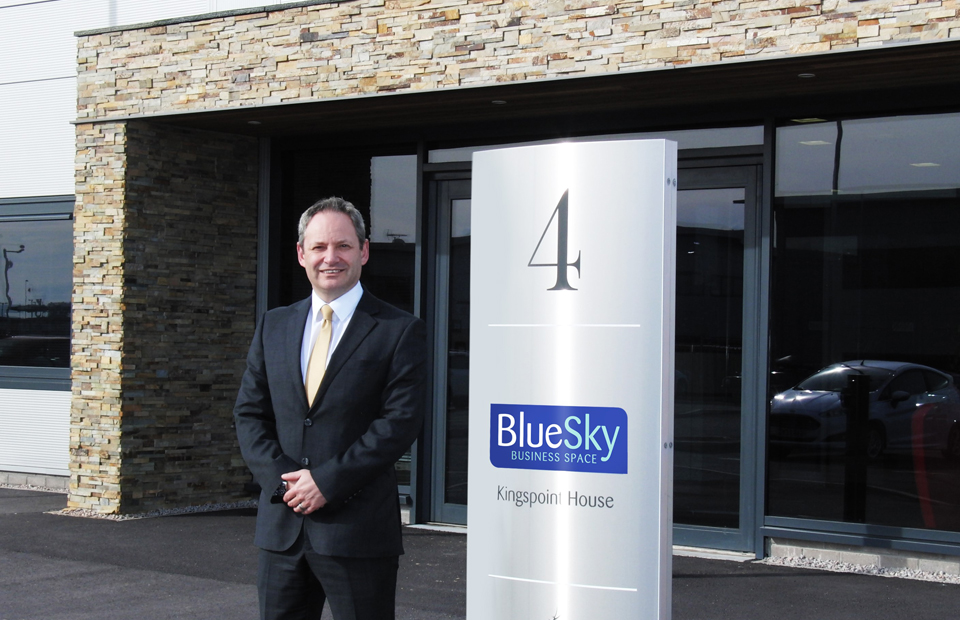 BlueSky Business Space Appoints Commercial Director
Serviced office accommodation provider, BlueSky Business Space, a Chess Group plc company, has appointed a commercial director to develop its offering to its growing and varied clientele and to develop and implement a growth strategy.
Carl Hodson joins the company this month following four years as the general manager and board director of Aberdeen-based Glencraft where he was responsible for the commercial strategy of the social enterprise. In 2013, in recognition of his work at Glencraft, Mr Hodson was presented with the Ernst & Young Entrepreneur of the Year award within both the Scottish and UK categories. As well as leading the Glencraft Team to four regional Trades Awards including Best Business.
Mr Hodson's vast experience includes 20 years in the financial industry, where he progressed to become a business development partner with the Clydesdale Bank from 2005 – 2008. He has also been employed as a commercial manager for Regus UK and latterly Kinnarps UK, where he was the Head of Business for the north of Scotland for three years.
James Barrack, managing director of Chess Group, said:
"Carl is a welcome addition to BlueSky Business Space, and Chess Group. Given his extensive commercial experience, we identified Carl as the ideal candidate for this newly created role and believe he will be a real asset to the team.
"We have established an excellent reputation for serviced accommodation, with 2014 being our most successful year to date both locally and throughout Scotland, with all our business centres seeing unprecedented levels of occupancy. Our current tenants include business start-ups to multinational oil majors and we look to expand our offering in the coming months with some exciting additional services & developments."
Commenting on his appointment, Carl Hodson said:
"I am delighted to undertake my new role within the company and embrace the fantastic opportunity that lies ahead for this type of business service. I look forward to drawing upon my experience gained in previous positions and I am excited to support the 5 star quality team that is already in place. This will ensure that we continue to deliver the very best serviced office accommodation & meeting room options to our existing & potentially new clients."
BlueSky Business Space is a leading provider of serviced office accommodation in Aberdeen city and shire. Its business centres offer flexible, managed office space ranging in size from single person occupancy to 250 team members. It also offers virtual offices facilities, meeting room hire and hot desking.
---
< Back to News & Press