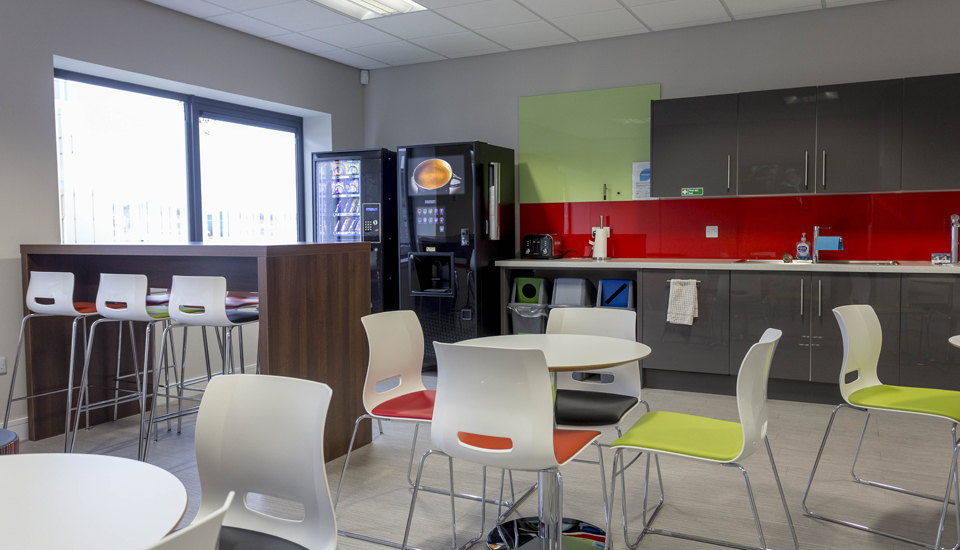 Strong Demand for New Serviced Offices
A new serviced office business centre in Westhill's business district has achieved over 50% occupancy despite not opening until March.
KingsPoint House, run by BlueSky Business Space, will provide flexible, managed office accommodation in a brand new 8,550 square foot building in Kingshill Park. The premises are currently being fitted out prior to the first tenants moving in.
Angela Ritchie, manager of BlueSky Business Space, said,
"With three very busy buildings already open in Westhill, Altens and Aberdeen city centre, we were aware of a demand for quality office space locally, but for KingsPoint House to be over half full before it has even opened is really quite remarkable.
"Our existing Westhill building houses a combination of small businesses, local branches of international companies and also teams from Westhill-based companies who have outgrown their own premises. We anticipate that KingsPoint House will welcome a similar mixture of workers.
"Its success is not just an indication of the quality of BlueSky Business Space's facilities but of the growth of industry across Aberdeen City and Shire as a whole."
BlueSky Business Space, a Chess Group plc company, is a leading provider of serviced office accommodation in Aberdeen and Westhill. Its business centres offer flexible, managed office space ranging in size from single person occupancy to 250 team members. It also offers virtual offices facilities, meeting room hire and hot desking.
---
< Back to News & Press