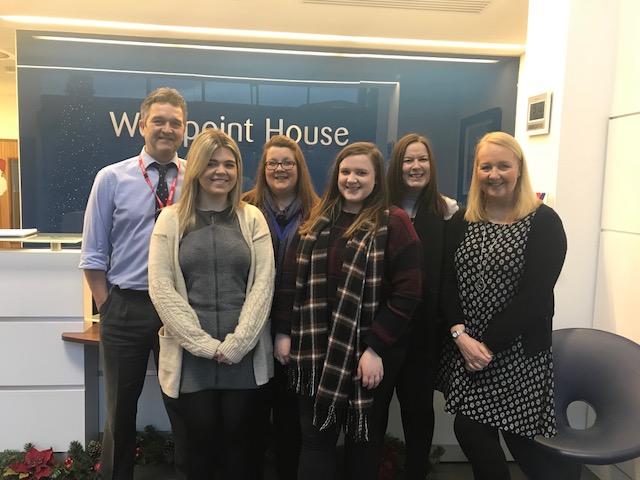 Continued success and development for North East Start Up Granite Occupational Health
Granite Occupational Health have celebrated their first birthday. Within their first year, the team have not only expanded, but introduced new services and new systems to help manage their success and tie in with new legislation.
The occupational health experts allow you to take a pro-active approach to all your workplace and employee health issues, providing a high quality, comprehensive service, with their experience covering a wide variety of industry sectors.
Marking their progress, the team held a celebratory open day at their offices in Westhill. Many came for cake, coffee and congratulations where they could find out further information about the services.
Most recently the clinic has become an accredited yellow fever registered centre, increasing their already vast amount of services in the health industry.
Monica Walker commented: "We've had a fantastic year here at Granite Occupational Health, Jen and I are delighted with the success and growth of the company. There was a gap in the market for something like Granite OH and this birthday has given us time to reflect on the journey so far.
In addition to the celebrations we were able to use the open day as a way for people to see our clinic first hand along with meet the staff."
With GDPR on everyone's mind, Granite Occupational Health have introduced an OH Management system to ensure security and ease.
Business Manager, Jen commented: "Our occupational health management system is designed to allow our clients to access an online portal to send appointment requests and enquiries securely through to the team. It also allows our clients to download all medical certificates and reports without the need for confidential information to be encrypted and sent through email.
This system has allowed both our clients and the Granite OH to be compliant with the new GDPR legislation, with certificates being made available on the portal almost immediately following an appointment. We have plans to further develop the system to enhance the high quality service that is provided to all clients."
Granite Occupational Health continue to grow and widen their services. For more information on visit https://graniteoh.co.uk.
---
< Back to News & Press