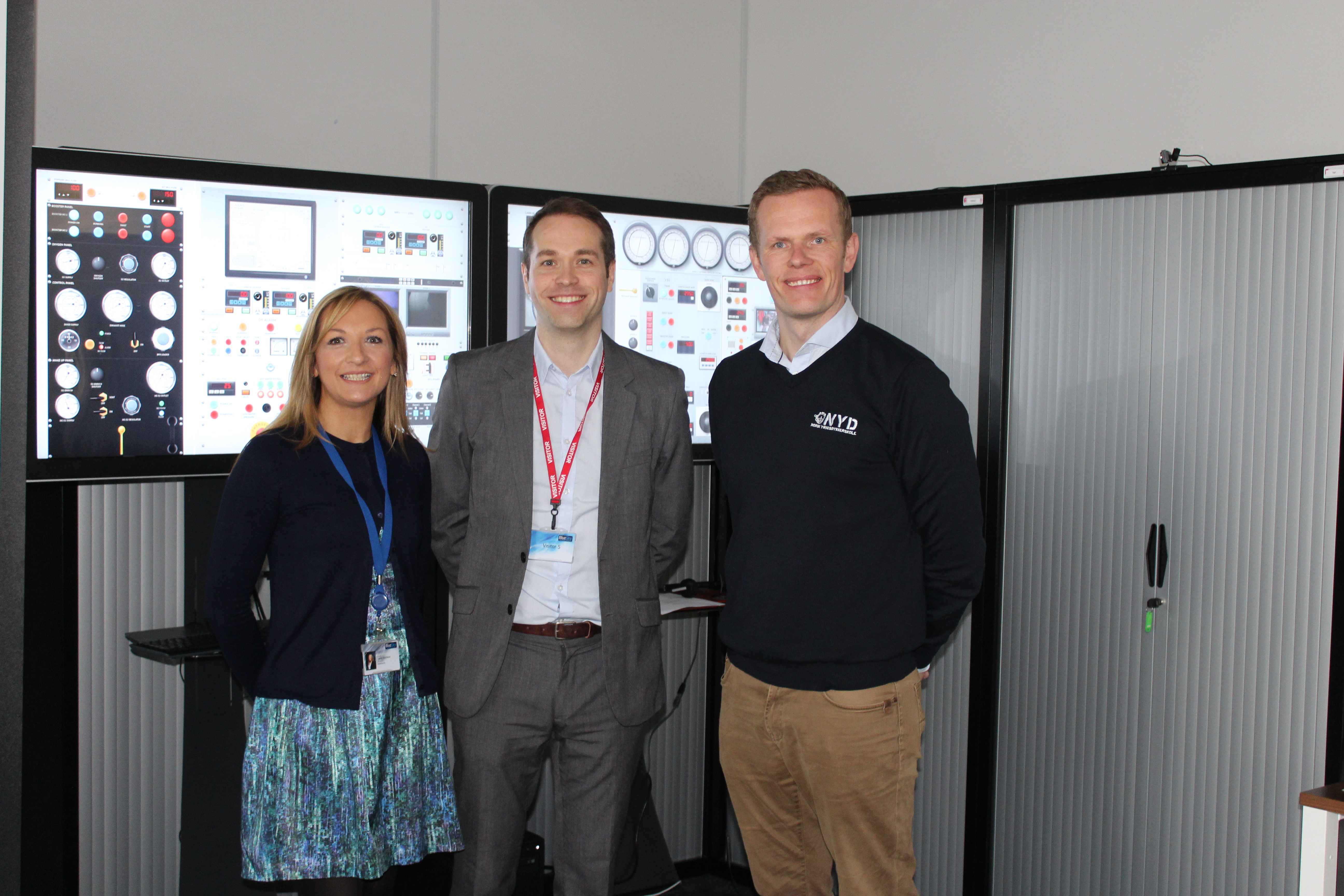 DiveSource & PaleBlue collaborate to launch Dive Control Simulator
Last week saw the launch of state of the art Dive Control Simulator. International diving consultancy DiveSource, have partnered with Norwegian simulator developer PaleBlue to bring their Dive Control Simulator to Aberdeen.
Hosting a lunch and learn type event at their offices in Westhill, DiveSource presented the simulator to a range of operators and contractors, including Shell, BP and Bibby Offshore.
Allan Nairn, Director of Diving at Bibby Offshore commented, "I think this will be a superb tool in our field, verifying competency is a big thing for us. Being able to use the technology offshore will allow us to support our dive supervisors in maintaining their competency especially for emergency situations."
Already recognised for providing highly competent diving personnel, industry leading training courses and dive audit services, DiveSource have further committed to strengthening their diving teams available by being the first to invest in the simulator technology.
The simulator benefits from the best-in-class touch panel simulation engine by PaleBlue, Icon™. Running on screens with multi-touch interaction, the simulator can be switched from traditional valve-based to modern computer monitor-based within seconds. Dive Control Simulator supports a range of scenarios from normal daily operations to 'what if's' to emergency situations.
Sarah Hutcheon, Managing Director of DiveSource commented: "Our core emphasis is on quality and competence. Even in times of difficulty we must continue to improve and evolve in order to succeed.
By providing Dive Supervisors with real life operating conditions we are able to test the competency of the employees before they reach our clients. We can also use the system to verify the competency of not only Dive Supervisors but also the behavioural attitudes of our Client Reps using the emergency scenarios within the system. This type of training will not only be able to enhance safety for dive supervisors, but it will also streamline processes which will save time and money for our clients."
The Launch of the VR Diver will follow later this year providing a full virtual reality training solution to be used both for planning phase of subsea operations, and for familiarisation of controls in chambers and diving bells.  For more information on DiveSource and the training facilities available visit: http://www.dive-source.com/ and http://www.paleblue.no
---
< Back to News & Press