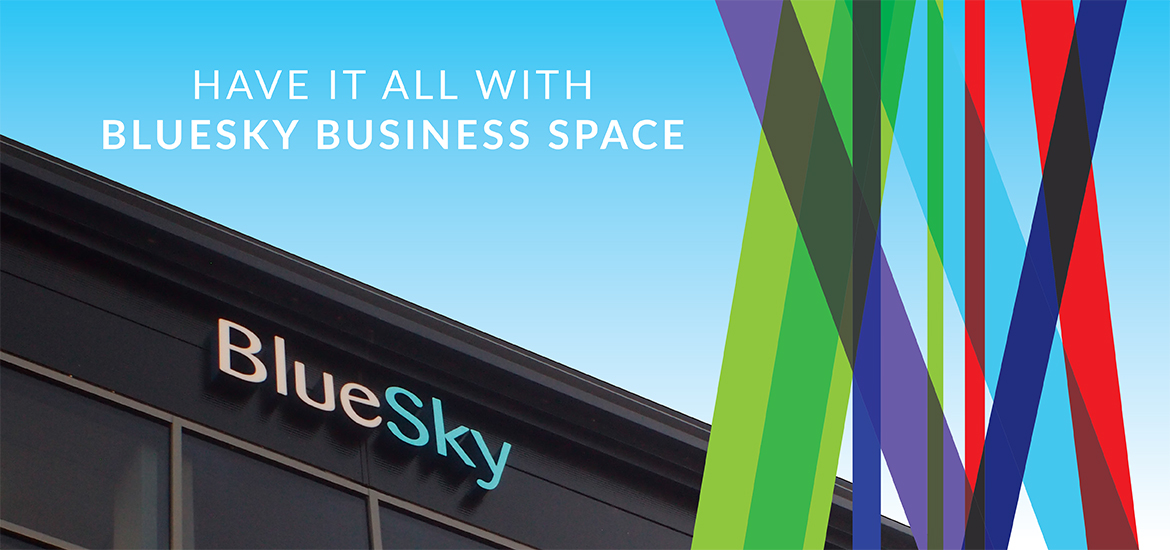 Have it All with BlueSky Business Space
In today's market, starting out is not an easy task. While dealing with entering exciting new markets and promoting your unique selling points ahead of your competitor's, business owners are also faced with managing their new office space.
Phone bills, internet connections, IT support, air conditioning, cleaning, waste recycling, all the facilities management… the list to organising your office space effectively is never ending distracting you from actually running the business. As a start-up or young growing business the time and money required for running an effective office can be a costly affair.
At BlueSky Business Space we take the hassle out of your office accommodation by managing your office space for you.
What is a serviced office? At BlueSky our serviced offices are run by motivated and friendly staff. As well as providing each office with a reception, receptionist, furniture, telecoms and internet facilities a BlueSky office also has break out areas, canteen, showers and even a games room.
Our serviced offices allow businesses to enjoy the same facilities as large corporations without paying out large sums of money. When joining BlueSky tenants will benefit from all of the above, all within a high quality modern work environment.
Who uses serviced offices? At BlueSky we have a range of businesses within our centres, from health services to learning / training companies and oil & gas majors.
By letting BlueSky manage your office space effectively you can keep your diary space for those all important business meetings; without compromising the quality of your brand. For one simple monthly payment your left free to focus on your business.
What happens if your business grows? Not a problem!
At BlueSky we are flexible to your business needs. With our dynamic space we can expand & create your office space the way you want it and can accommodate your business as it grows with minimal disruption to your day to day operations.
Renting a serviced office is probably one of the smartest business decisions you will make so, what are you waiting for? Call Angela on 01224766900 for more information on how BlueSky can help your business.
---
< Back to News & Press