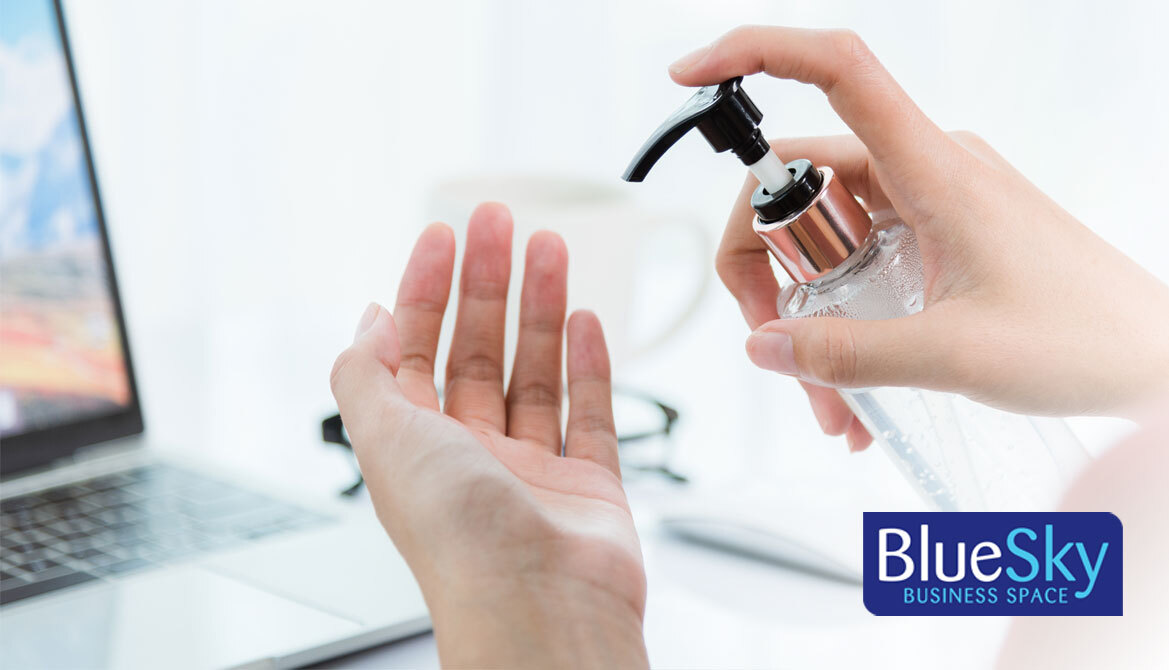 Re-opening the workplace
As lockdown eases a number of us will be returning to our places of work. To ensure that this can be done safely and effectively, here at BlueSky we are going the extra mile to ensure our tenants safety and we have put a number of things in place to help ensure we can reopen the workplace as safely as possible.
We have followed the key points in the governments 'Covid-19 secure' workplace guidance to get it ready for our tenants return. Issued were 5 steps to working safely which included…
Do a COVID-19 Risk Assessment 
Follow cleaning and hygiene rules 
Help people work from home 
Stay 2m apart where possible 
If 2m is not possible, take steps to manage risk 
Along with this document and an array of helpful guidance, we have worked hard to ensure our tenants are coming back to a safe and hygienic place of work.  
Here is a list of just some of the precautions BlueSky are doing to help the re-opening of our building:
Cleaning 
We are working with our cleaners to ensure that a full deep clean is carried out before re-opening to remove dust, refresh & sanitise your working environment. This will be a manual deep clean, using a bleach solution (recommended dosage to kill COVID-19) and disposable cloths to wipe down surfaces, paying special attention to high touch areas.
Social Distancing Measures
Clear signage has been installed around the building as a reminder to everyone about the precautions to take and to respect the 2m social distancing advise where possible.
PPE
We are able to assist any of our tenants that want to source PPE for their team when required.
Sanitation Stations
We have set up hand sanitising stations around the building in high footfall areas.
Preparing Reception Team
Our BlueSky team are equipped and prepared to keep services running smoothly and to assist our tenants when required to do so.
Measure Temperatures
To measure temperatures, we have acquired a standing thermometer which will takes individuals wrist temperature when entering the building. This is a non-contact thermometer so there is no risk of cross infection and will alert us when abnormal temperatures are detected. 
We will be following social distance measures and ask all of our tenants to do the same. We are continuing to allow the delivery of personal packages and food deliveries to the building and these will be taken to our tenant's offices by our reception staff wearing gloves and passed over whilst adhering to social distancing. Our team at BlueSky can help accommodate any other services our tenants may require.
According to a recent blog by 'Office Freedom', flexible workspace providers have been in the list of some of the swiftest businesses to respond to the challenges of making workplaces COVID-19 secure. Flexible workspaces have been altered so that tenants can be kept at a safe distance but without making a sacrifice to the opportunity for collaborating, productivity and teamwork to flourish.
At BlueSky we care about our tenant's safety and have explored the best possible ways to keep our building safe and comfortable always.
We look forward to welcoming our tenants back to BlueSky! 
---
< Back to News & Press