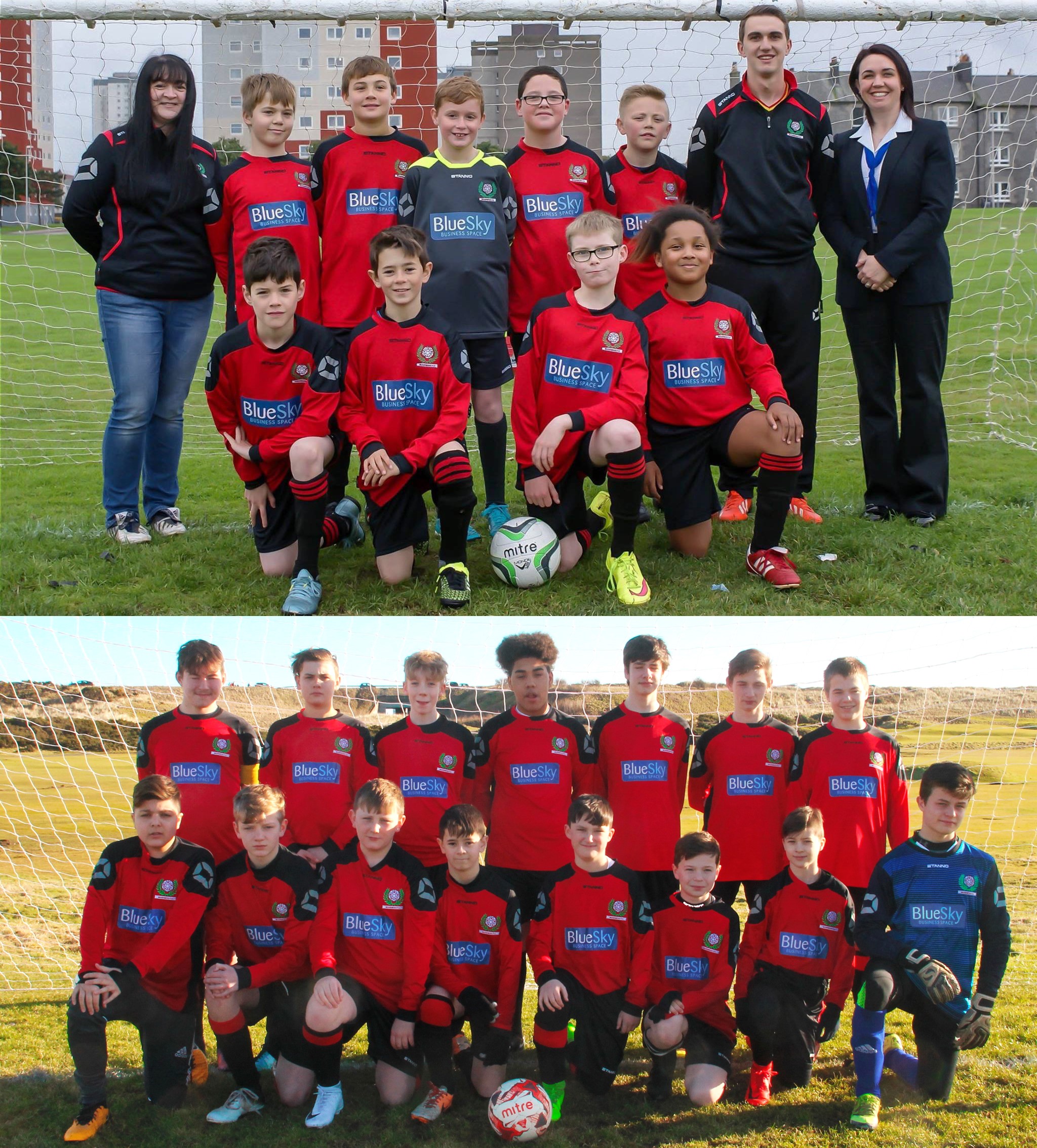 BlueSky Business Space sponsor Mugiemoss FC for a 3rd year
Local serviced office provider, BlueSky Business Space have continued to sponsor Mugiemoss FC for a third year.
The team, who play friendly fixtures at the Aulton pitches every other week as well as games around Aberdeen and the Shire, were first sponsored by BlueSky in 2015.
Mugiemoss Coach Steven Ritchie, commented "The continued support from BlueSky has been a great morale boost for the players. It encourages them to keep working together as a team and continue to try their best throughout each game.
Having a sponsor for a local team adds that professional feel to the games which is inspiring for each individual.
The team can continue their love for the sport as well as develop interpersonal skills."
General Manager at BlueSky Business Space, Angela Ritchie said: "BlueSky are highly invested in Mugiemoss FC. We have seen them grow over the years both with their football skills and as individuals.
Helping the team with their kits means they can continue to play with pride and also means they reap the health benefits of regular exercise, learn discipline and still have fun as they grow into young adults.
It's important for young individuals to feel part of a group and take part in something they enjoy on a regular basis."
BlueSky Business Space operates within the Chess Group, alongside sister companies Aircon Scotland and Eskimo Intelligent Solutions and associate company Knight Property Group.
---
< Back to News & Press