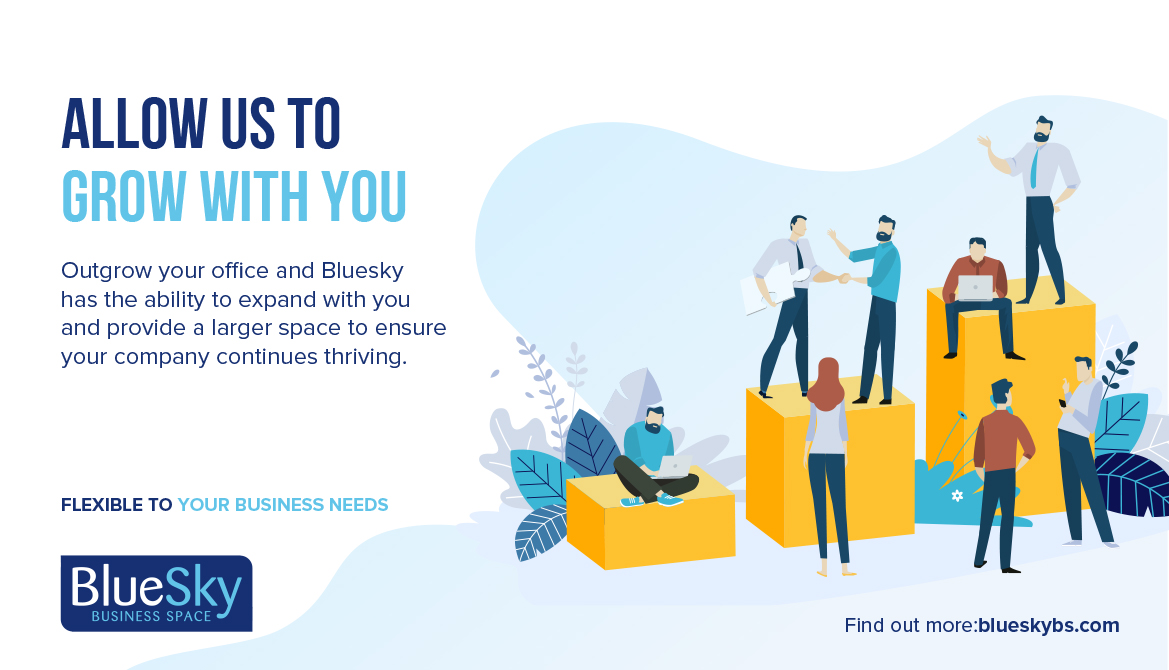 Allow BlueSky to grow with you
The whole time you've been with us at BlueSky you've been working to grow and expand your business. The time has come, your business is thriving, you're employing more people, you need to expand but you've taken out a lease!!! Time to panic? Not with BlueSky!
We pride ourselves on being flexible and adaptable and when it comes to our tenants expanding, we do just that!
At BlueSky we will adapt and alter your office size to best suit your needs. It may sound dramatic, but we can move walls for you! Like we've done for numerous tenants in the past, we can move walls to offer you more space when you feel it's necessary.
A common misconception with serviced offices is that they are only viable for a short period of time before a business starts to expand and grow and as soon as the business starts thriving, you're left stuck in a small office with no room to expand. However, this is definitely not the case with us. We will ensure your space is altered to let you continue to expand and do so as quickly as possible meaning your business can continue as usual.
Sound too good to be true? Almost, but if you don't fully believe us just yet keep reading to see some comments from our happy tenants:
"Angela and her team at BlueSky did it again! This time they managed and coordinated our move into a much larger space on the second floor at Westpoint house.
The newly created space fits our needs perfectly and keeps us in Westhill. The much larger office space now provides much needed additional desk and circulation space for the team." – Parker Technical Services
Moving to BlueSky Business Space is the right choice for the business. Having the option to expand our space as our business grows without having to deal with the hassles of moving office is great!" – Granite Occupational Health
The BluesSky team are always happy to help to suit our business needs. We recommend BlueSky to anyone looking for reliable flexible offices. – Electrical Offshore Services
Still sound too good to be true? Come see for yourself, book a tour through our website or for more information contact info@blueskybs.com
---
< Back to News & Press