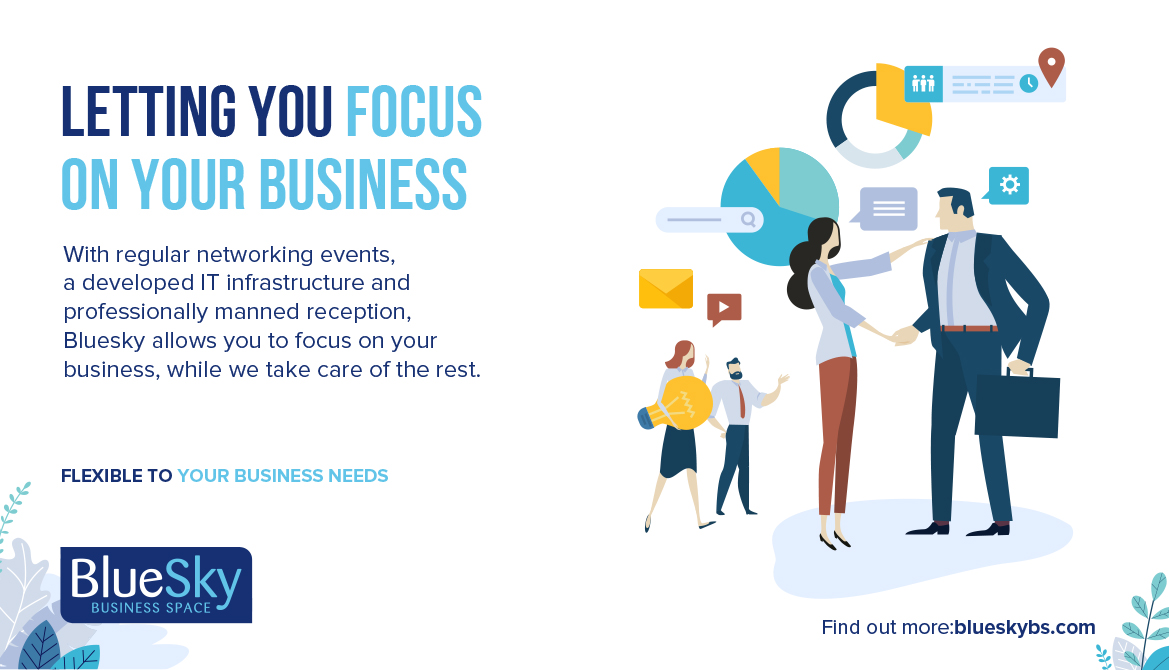 Letting you focus on your business
Running a business from a conventional office and finding the stress a bit too much? Can't find reception staff and the WIFI is always running slow? Luckily there are serviced offices out there that take care of everything for you and at Bluesky we do just that!
We take care of the factors that can cause cost, stress and time in a normal office and provide it for you, hassle free.
Here are some aspects we take care of that make your working day that little bit easier:
IT Infrastructure
With our IT infrastructure we can ensure that your business communications & IT requirements will be taken care of. Both our offices have full building wide WIFI and ongoing IT support services available by our in-house IT department to give you the best IT solutions. At BlueSky business space we supply you with the latest cutting-edge internet and email connectivity as well as helping your business by providing a domain name registration, web hosting and even web page design.
Networking Events
We hold numerous networking events that allow our tenants to network with a range of different companies as well as getting to know fellow occupiers. This is a beneficial opportunity for small and startup businesses in particular who may have not yet had a chance to network or interact with other local businesses. These events give them a chance from the very start to connect and form relationships with likeminded people that could benefit their business.
Professionally Manned Reception
Our professionally manned reception handles all call answering/forwarding etc. Whoever enters the building will be greeted on arrival by our reception team and offered a seat in our waiting area. Our professional receptionists will help to ensure all your reception needs are taken care of so that you leave at the end of the day stress free.
These are just some of the things that Bluesky do for their tenants to ensure they can best focus on their business. Sound like something that you could do with being taken care of?
Get in touch at info@blueskybs.com
You can also request a quote or book a tour through our website!
---
< Back to News & Press