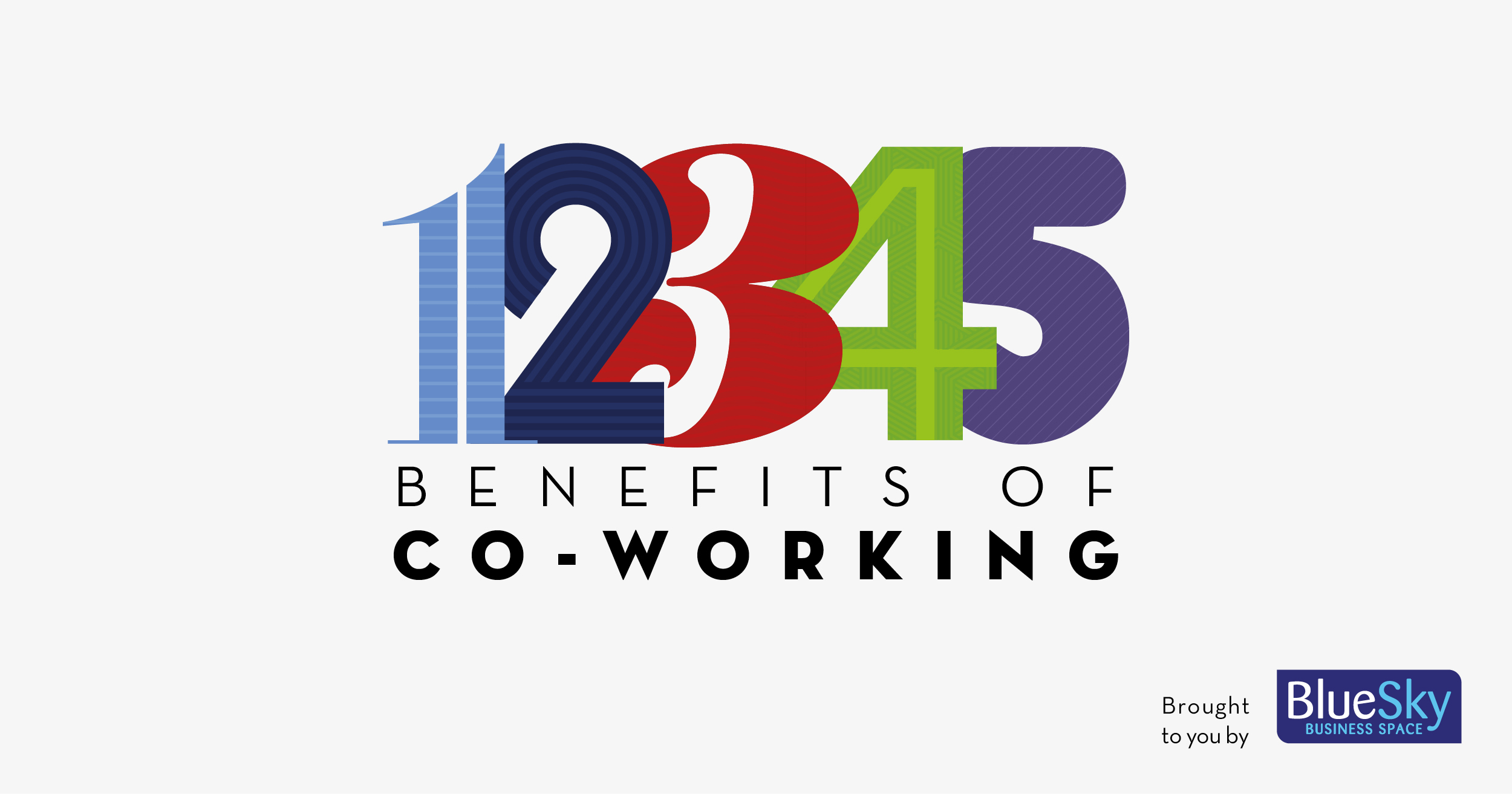 Benefits of co-working
Co- working space combines the freedom of working for yourself with the community and creativity of a traditional job. Due to the significant benefits for both individuals and their businesses, it is no surprise that co-working spaces have soared in popularity over the last 5 years. The top 5 benefits of co-working include: Work at […]
Co- working space combines the freedom of working for yourself with the community and creativity of a traditional job. Due to the significant benefits for both individuals and their businesses, it is no surprise that co-working spaces have soared in popularity over the last 5 years.
The top 5 benefits of co-working include:
Work at a high quality office or location otherwise beyond your budget
At BlueSky we offer co-working space in prestigious locations across Aberdeen and Westhill. By sharing office space with other companies, small businesses and freelancers are able to afford space in areas which would traditionally be too expensive.
Expands your business network
Co-working gives you the opportunity to network and cross sell to a range of businesses operating across different markets. Individuals are likely to share their goals and experience and teach their fellow co-workers new skills. You're able to mingle and discuss business ideas with a wide variety of professionals and gain genuine opinions of like-minded people, all without having to leave your office. 
Cheaper than traditional and serviced office space
Another advantage of co-working is the lower costs and shorter leases. Ideal for people who are unable to afford traditional offices, or to commit to a long term lease, co-working allows businesses to rent office space at a much lower price. With overheads, cleaning, maintenance and internet included, it provides a fully inclusive package whist remaining competitively priced.
Creates new opportunities to collaborate on
Co-working spaces are the perfect opportunity to meet likeminded business professionals within a professional environment. In many traditional offices or for those who work at home, they may find themselves uninspired and lacking innovation. Co-working brings individuals together where they can bounce off of each other's ideas and creativity. Whether it generates work or not, "it is not what you know but who you know" and working within a co-working environment will guarantee that you interact with highly talented individuals. 
Reduce feelings of isolation commonly associated with freelancers/small business owners
Social interaction is a basic human need and research has shown that feeling isolated and lonely can affect your mood and productivity. It's becoming increasingly popular for those who work at home to turn to co-working. Whilst working from home may seem desirable initially, many people become bored and lose their initial inspiration and therefore end up counterproductive. By surrounding yourself with the right people, your day will not only become much more productive, but it will also become more enjoyable and less lonely.
Co-working gives you more of a structured day if you're self-employed, it gives you set working hours (to your own discretion) and encourages a more sociable lifestyle. Beneficially, co-working can help you grow as an individual and it can turn into a supportive community.
---
For more information, contact Angela Ritchie on 01224 766900 or email angela.ritchie@blueskybs.com
---
< Back to News & Press