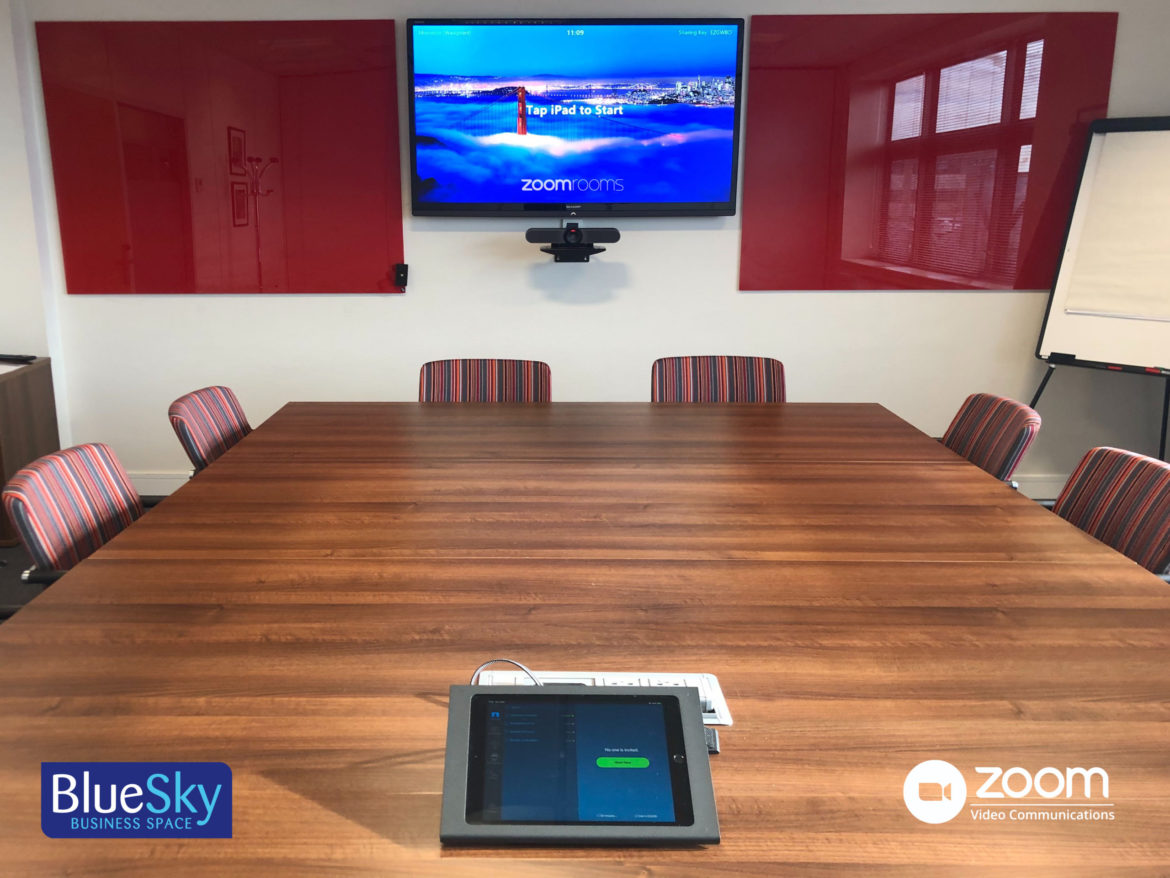 Book a meeting room at BlueSky
During this time, a large portion of the country are working from home but as ever, work continues and people are relying heavily on the likes of zoom to connect, join and hold meetings.
To stick by the current regulations and guidelines, the government are asking people to restrict travel as much as possible, therefore video conferencing is still highly preferred. So, the usual travelling to and from meetings can't be justified at the moment, and this is where BlueSky can help you.
Our meeting rooms have been redesigned to allow people to remain socially distanced and are cleaned in between every meeting. We have sanitising stations throughout the building and do temperature checks on arrival.
Our meeting rooms allow you to give a good, professional image of your business by conducting meetings in a professional setting. This can help prove your worth to potential clients or even reinstate trust in partners.
Many people have had to get used to connecting through video whilst being sat in their living rooms/offices/kitchen etc. but sometimes this can lead to interruptions and issues with privacy. Our meeting rooms allow for private meetings to stay private and confidential in a quiet environment without distractions.
We have one zoom room in each of our buildings, however all of our meeting rooms have screens that easily allow users to connect their laptop screens and share whatever they need on screen.
So, if you have an important meeting coming up and don't fancy the risk of interruptions at home? Or, you want to make the best impression possible to a client without meeting them face to face? A BlueSky meeting room could solve these issues for you and can easily be booked via our website or getting in touch through info@blueskybs.com.
Limit your travel and the travelling of others and book a meeting room with BlueSky today!
---
< Back to News & Press