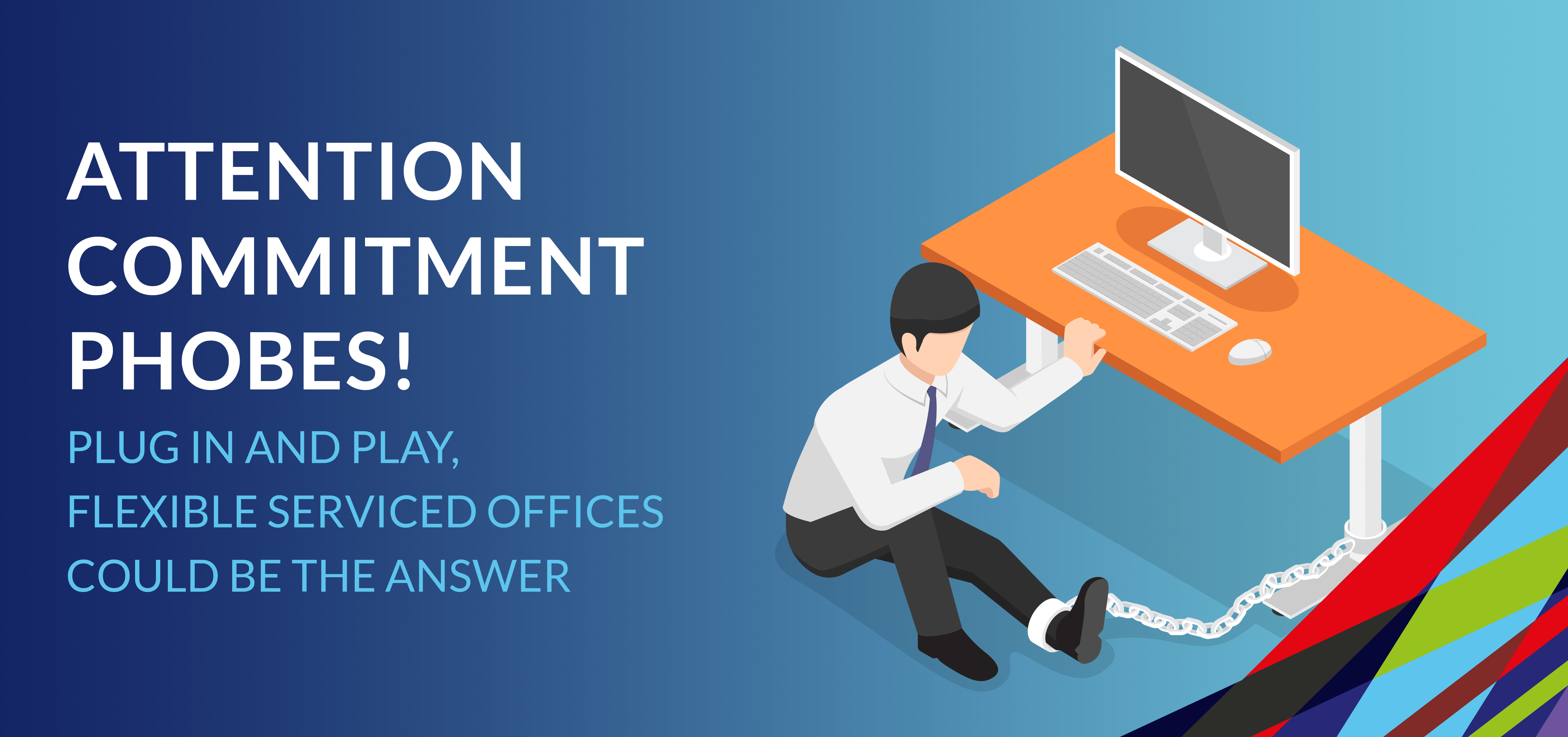 Attention Commitment Phobes!
At the end of the day different office spaces work for different businesses, and it all depends on your company's tone and style – not the industry sector you work in.
Want to know how a flexible serviced office can benefit your business?

•Creative thinker? Creative space.
Like we said, just because you work in a certain sector offering a certain service, does not mean you should feel confined to a large corporate office which you don't feel represents your brand or personality.
Working in a flexible environment can boost morale. At BlueSky Business Space you get the best of both worlds – modern high quality finishes with added benefits of creative space. Take our breakout area -complete with pool tables, sofas and TVs, so you can get a complete distraction from your work and feel like you've left the office when you're only 30 seconds from your desk. You'd be surprised how much letting go makes you generate new ideas.
With a serviced office you have the potential to build relationships with other companies as you make your coffee, so you're constantly networking throughout the working week.

• You're a success, your business IS GOING TO GROW
If you're stuck in a lease that fits your current staff, what's the plan for when you expand? In a traditional office you would have to source new temporary accommodation until your lease end and then find a larger premises.
We have every faith you will grow, we even help. Which is why at BlueSky we expand your office when you expand your business, how you're wondering? Hey, we told you we were modern – we can even move walls!
Now if that's not flexible, we don't know what is.

• But you're a commitment phobe…
We would be lying if we told you everything is perfect 100% of the time, but we're not lying when we say we're understanding. In the North East there's been a swarm of negativity for a number of years. At BlueSky we're optimistic and we think all our tenants are doing great, it's understandable that larger companies are hesitant to sign long leases in current climate. What everyone needs is an accommodation who can supply the service without the uncertainty.
We'll come to an agreement that suits your terms at a lease of your choice, from the very short to the very long and we can discuss extending it throughout your tenancy.

• Plug in and play
You're probably thinking, surely there is no such thing as moving to a new space and getting up and running within minutes… Well there is, and we can do that.
BlueSky operate a plug and play concept so your transition is super easy and the downtime is far less than a traditional change AND there's no Wi-Fi set up issues!
So there you go, no matter what size of your business, BlueSky can accommodate you (we even have offices in PRIME locations – think city centre and Westhill). We'll keep you entertained and productive, be there to help you through uncertainty, help you grow and grow with you AND ensure you have as little downtime as possible.
Overall a painless, morale boosting transition to your new office space right?
---
< Back to News & Press