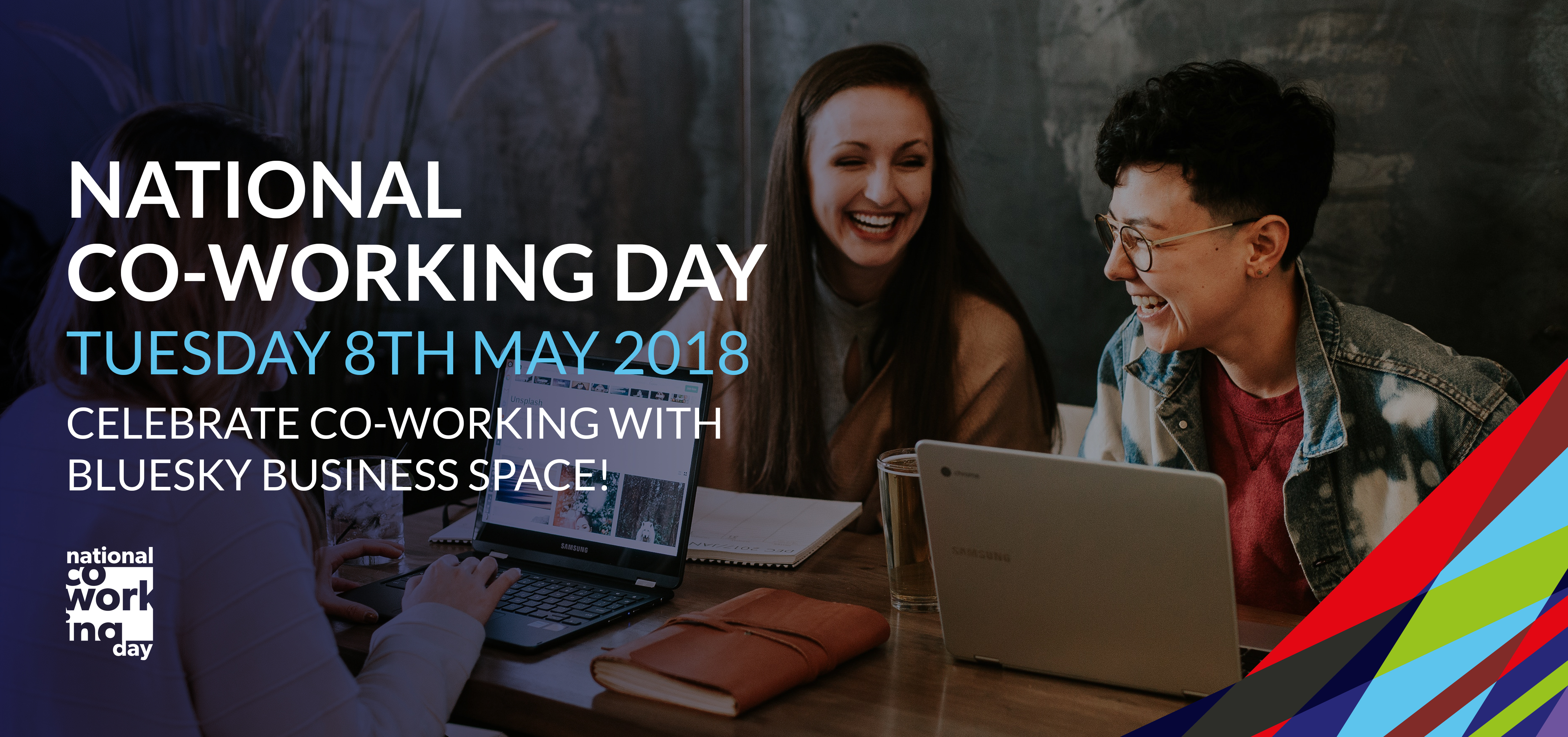 Let's Celebrate CO-WORKING
What's co working? Well you've maybe not checked out our previous blogs…but we will summarise for you – it's only the latest office trend to hit the 21st century.
Co- working space combines the freedom of working for yourself with the community and creativity of a traditional job. Due to the significant benefits for both individuals and their businesses, it is no surprise that co-working spaces have soared in popularity over the last 5 years.
Think freedom, creativity and FLEXIBILITY.
And more to the point think cost effective. ESPECIALLY today Tuesday, the 8th of May.
Why?
Its national Co working day which means in Scotland you can access any registered business centres co working space for FREE.
What is National Co-Working day?
"The premise of National Co-working Day is to raise the profile of Co-working in Scotland and dive into the innovation and cultural change it is positively facilitating in businesses across the spectrum, from large corporates implementing remote working strategies to freelance workers."
– National Co-working day organisers
Want to know how to take advantage of the day? Follow these steps
• Download Shoal – Work Anywhere on your mobile device
• Pick a centre in a location that works for YOU
• Check availability
• BOOK
• Attend that centre
All you need to bring is your laptop, and any working documents to get on with your business operations.
We can't speak for every business centre, but at BlueSky our friendly customer service assistants will make you feel right at home. You're more than welcome to take advantage of our breakout area which will allow you to stretch your legs from your temporary desk and chill on the comfy sofas after making yourself a coffee.
If you have any questions on co working, or BlueSky as a business centre, please don't hesitate to get in touch on 0845 371 1333
---
< Back to News & Press