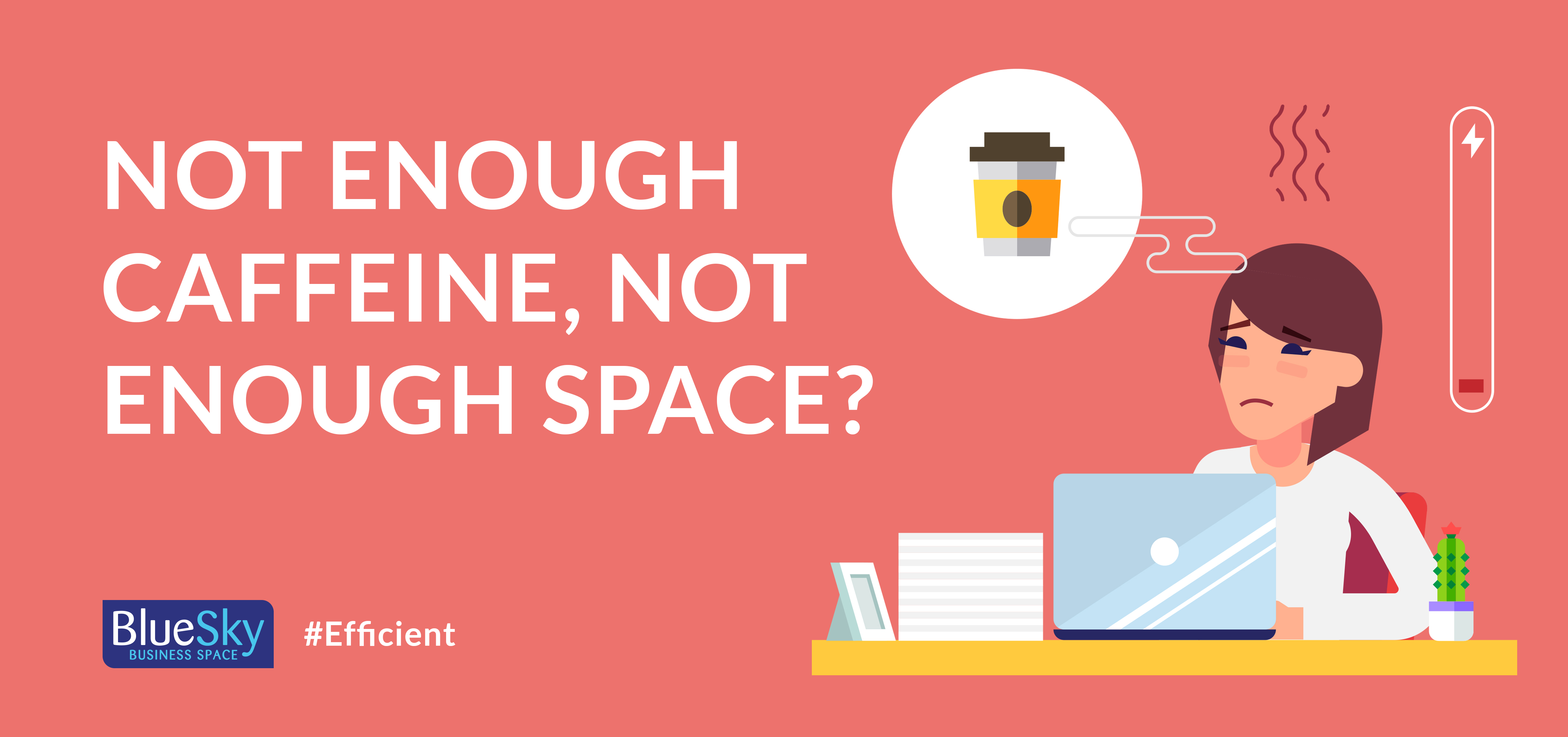 Not enough Caffeine, Not Enough Space?
MEETINGS. We love them and we hate them. On one note they can encourage us to communicate better with our colleagues and clients, but it takes time out of our days and when they're not the most productive, it can be extremely de-motivating.
In many workplaces, employees face the day to day challenge of no space to hold certain meetings. For example, do you find you work in a small traditional office with no private space to brainstorm with your colleagues? Shouting across desks doesn't quite have the same appeal does it? Due to struggling with additional space, many turn to coffee shops.
What's not to love? Local, a location to suit all parties, chilled environment with all the coffee you could want (if you're keen to spend a small fortune anyway…)
BUT
• Anything remotely confidential is off limits – any finance chat? Out the window!
• You don't know who is REALLY listening, let's hope there's not a competitor next to you
• Man that coffees good, real good, but it's also real expensive after the first cup
• It's informal, which yes is sometimes great. But equally sometimes you need that professional location to transfer your professional skills
In current climate, those looking for external meeting rooms on top of a traditional lease require them to be cost effective, but it can be a challenge to find one in an appropriate location.
How can we help?
• Location, Location, LOCATION! We have facilities in the city centre and Westhill both of which offer various meeting room sizes at an affordable rate.
• Unlike a coffee shop you can help yourself to teas and coffees meaning you've got that caffeine boost to get through those long meetings!
• Wanting to enhance the professional vibe? Or even just need a little help with the running order? Our customer service colleagues will make sure everything runs smoothly.
Anyway why don't you try it out for yourself? We've made it EVEN easier for you with our online booking system, so not only will you hold productive, professional meetings – you'll efficiently book them too!
Check them out…. http://blueskybs.com/meeting-rooms-aberdeen/
---
< Back to News & Press